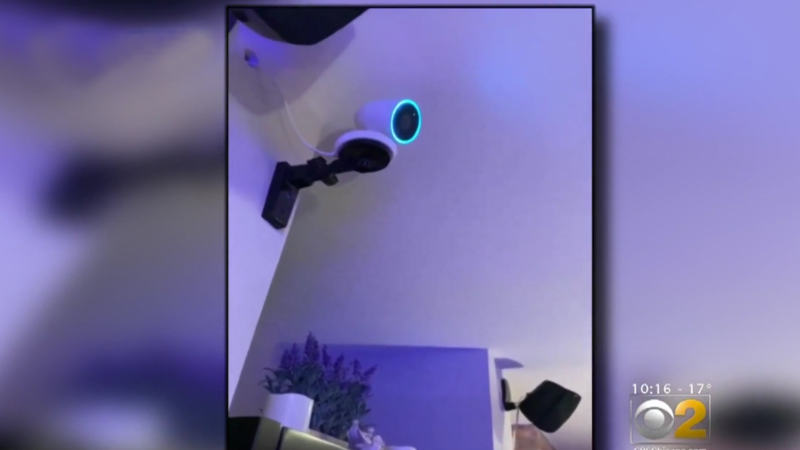 A "smart home aficionado" from Illinois recently told CBS Chicago that they haven't had a good night's sleep in 10 days after a hacker broke into his Nest account and remote controlled his home security cameras and thermostats.
Arjun Sud said that shortly after he and his wife put their 7-month old baby to bed, they heard noises coming from the nursery. As Sud approached the room, he realized that it was a male voice coming from  Nest camera.
"I was shocked to hear a deep, manly voice talking," Sud told CBS. "… My blood ran cold."
In addition the Nest thermostat was hacked as well. One night the hacker decided to raise the temperature to 90 degrees Fahrenheit (32 Celcius) in the baby room. Obviously the parents were terrified when they took the sweating baby downstairs to cool down. The couple disconnected the camera's and called the police.
Also the camera company Nest could not offer any insight how long this has been going on. Nest replied that he should have been using a unique password and two-factor authentication.
Read more on how to stay safe.